On FishTrack, you can navigate simply by touching & dragging the map with your finger.
However, you must also set the region so we can load up the data that reaches your position.
Moving the Map
Use your finger to move the map around. Use two fingers in a "pinch" or "spread" motion to zoom in or zoom out.
Selecting a new region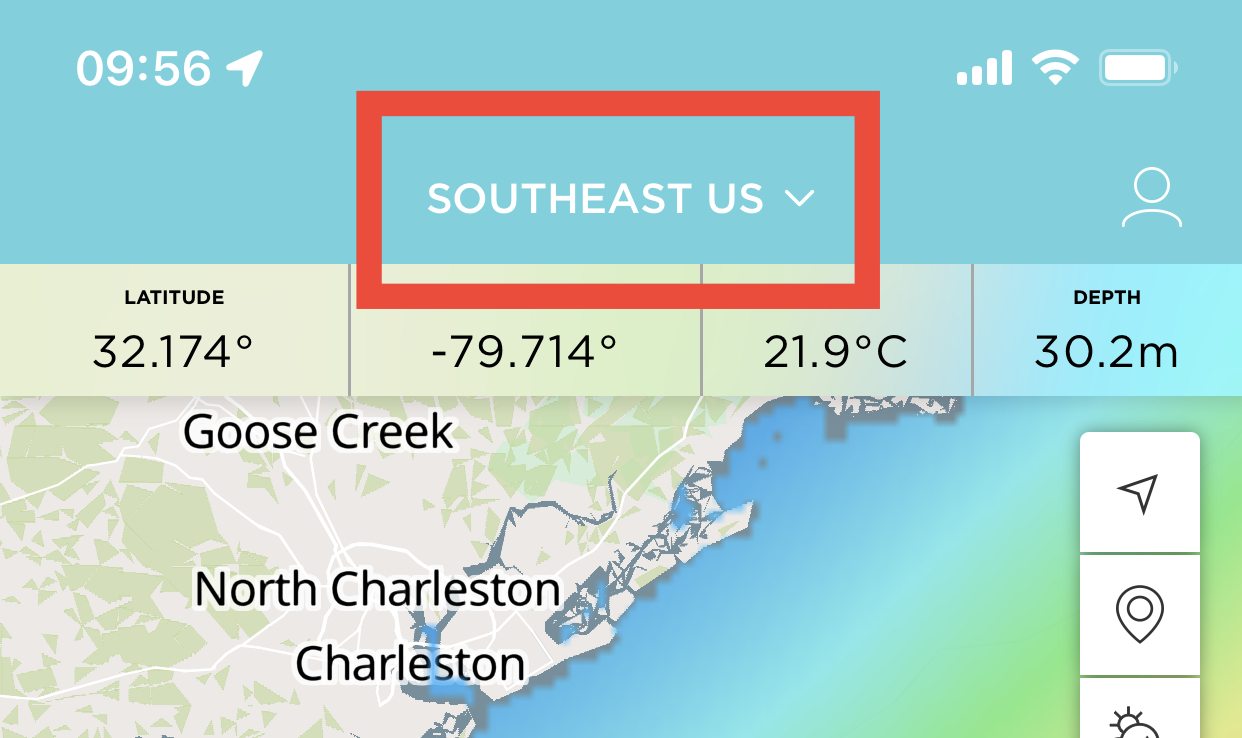 Hit the region's name at the top of the screen. A drop-down menu will appear of wider-reaching regions (click to see subregions within). The region you have selected is marked with a green tick.

Note: we don't have data for the entire globe, just the regions available from within this menu, bound by certain Lat/Lon parameters.
Bring me to my current location

Click the compass arrow in the top right of the map view to be taken directly to your current position.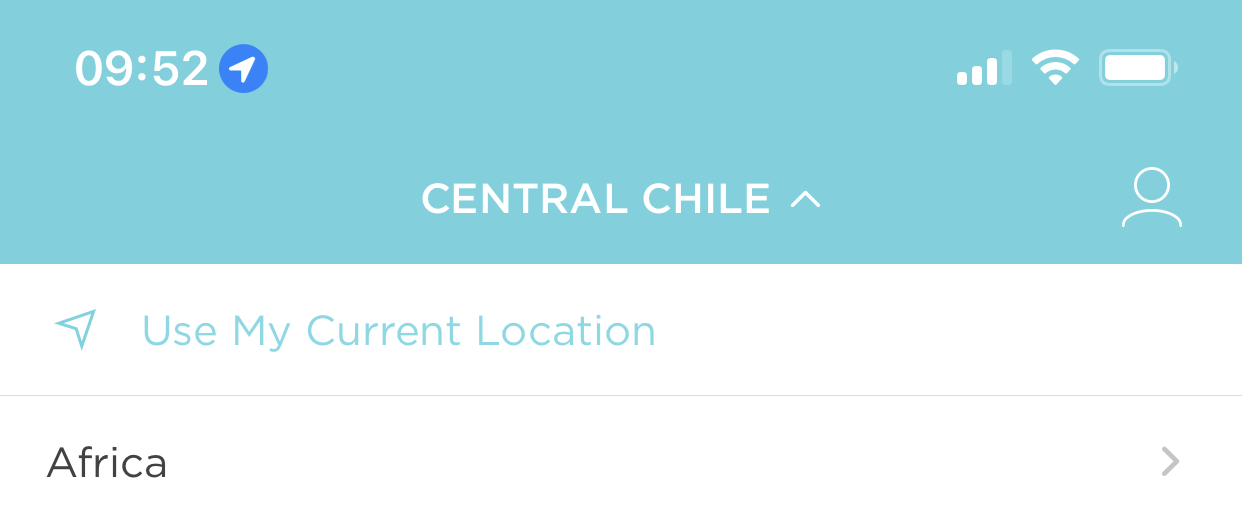 Note: if your current position is outside the region you have selected; you'll be taken to an area of the map with no data. To resolve, hit the region title and then the first option in the drop down menu: "Use My Current Location". See above.