Details regarding your subscription can only be accessed on the Fisthrack website. Here's how:
1) Go to Fishtrack.com.
2) Make sure you are logged in. Click on My Account to the left of the Log Out button.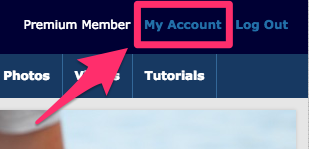 3) Go to your Subscription tab.

4) You can then view all your information on your current subscription, upcoming renewal or expiration date, and payment details.